Resting Lamb - Fiberglass (23"W) 54" scale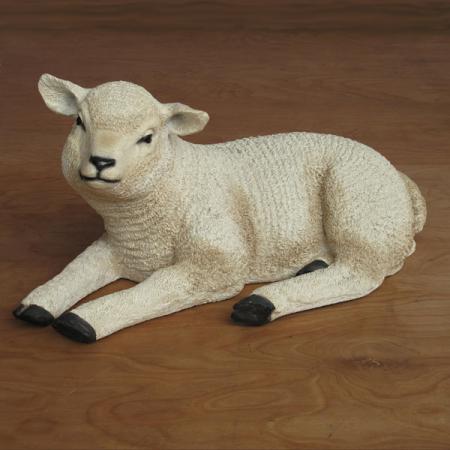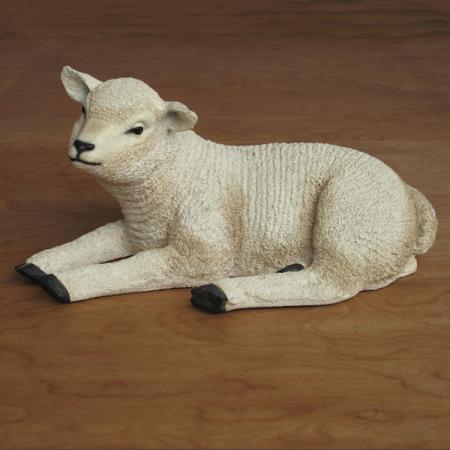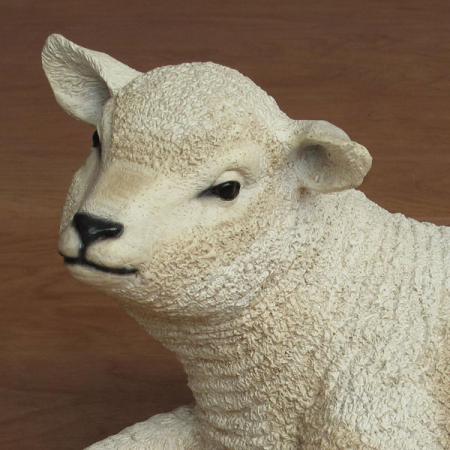 Item #33162
Add the Resting Lamb to your Nativity and share the celebration of Christmas with your community......Read More
&nbspJUNE 2018
This item is shipped only within the USA.
Add a large Resting Lamb to your Nativity display to help tell the tale of the night Jesus was born. The large resting lamb is shown with its head raised, showing the intelligence of the animals that first met Mary and Joseph when they entered the stable. The lamb is carefully hand painted with rich details and a textured body that resembles wool.

The Resting Lamb is made by Heinimex using durable fiberglass. It is lightweight, yet very durable. Purchasing individual Nativity figures is an affordable way to expand your set every year. The lamb may also be purchased as part of a pair (Item 33163) or as part of a 5-piece set (Item 31124). The lamb is sized to match the Christmas Night Nativity Collection. The lamb is hand painted and carefully sealed, so it will maintain its beauty for years to come.
Dimensions: 23"L14"W 12"H
Product weight: 7 pounds
Fiberglass construction
Indoor or outdoor use
Shipping weight: 12 pounds
Shipping Dimensions: L 24" W15" H14
Make sure product is not in standing water, or covered with snow as this will soften paint and cause paint to separate from product. Clean with a damp cloth. A non abrasive surface cleaner such as Formula 409 glass may be used for stubborn spots or bird droppings. Store in the Original shipping carton in a dry location.
GROUND SHIPPING OF PACKAGES AND SMALLER CARTONS
Our products are shipped either by ground courier such as FedEx or by truck.
The cost to ship your order by ground may be found in the shopping basket before entering your credit card.
Please put your order item(s) in the basket and click on the blue link titled "Calculate Shipping".
Enter your zip code in the box that appears and our website will calculate the FedEx Ground shipping cost, if your order can be shipped by ground.
If a message and not a cost appears, please call 888 900 2070 for complete shipping information.
FedEx Ground shipping takes from 1 to 6 days depending on your location in the US or Canada.





12/06/13
Roy Harris
Some of looked at the product and we were impressed. Will display on 15 Dec 13.