Resting and Standing Lambs - Fiberglass (22"W) 54" scale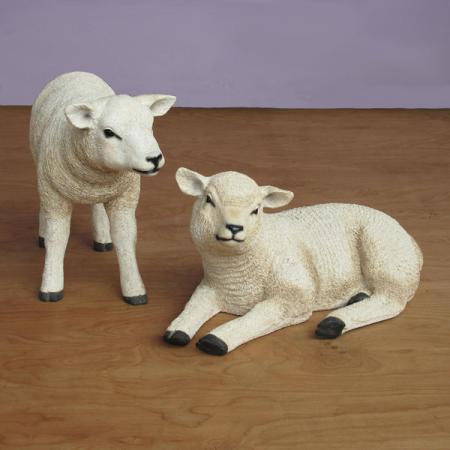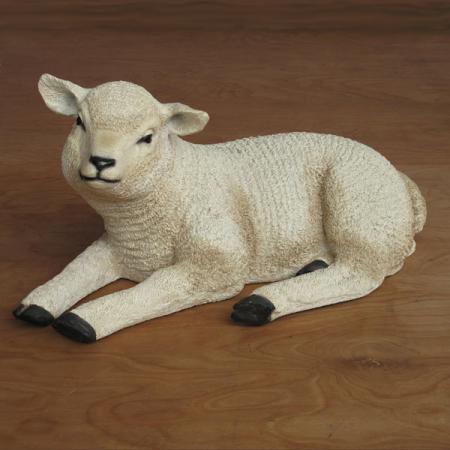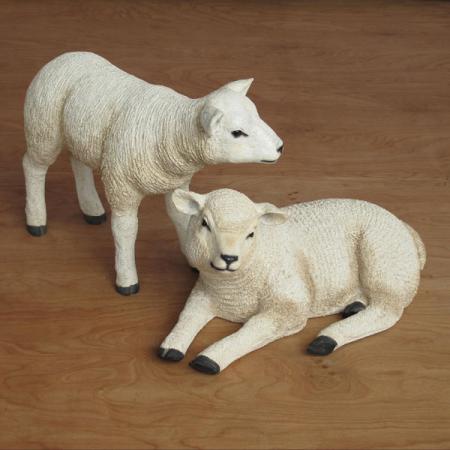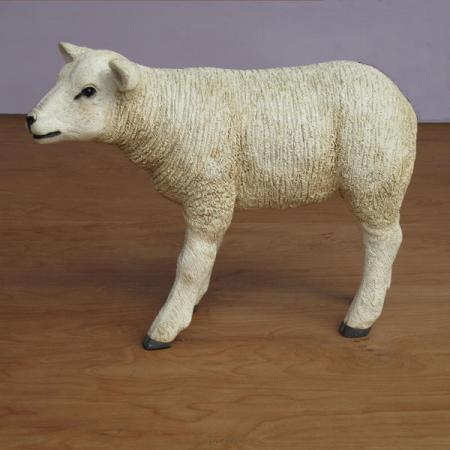 Item #33163
Add the Standing and Resting Lambs to your Nativity and share the celebration of Christmas with your community......Read More
&nbspJUNE 2018
Gentle and pure, lambs make a great addition to any outdoor Nativity. According to tradition, a pair of lambs first met Mary and Joseph when they entered the stable to birth Baby Jesus. The wonderful Resting and Standing Lambs set represents the faithful animals with accuracy and beauty. The large animals are designed to be a part of the 54-inch scale Christmas Night Nativity Collection.

The set consists of 2 lambs, one in the standing position and one in the resting position. The lambs may be also be purchased separately or as part of a 5-piece set (Item 31124). The lambs are designed by Heinimex and are constructed from fiberglass and are hand painted with beautiful details, including a textured body that has the look of real wool. The lambs have durable clear finishes to protect their paint and look great for years to come.
Resting lamb measures 12 inches high
Standing lamb measures 17 inches high
Each lamb weighs 7 pounds
Fiberglass construction
Indoor or outdoor use (see Product Care for outdoor use)
Resting lamb shipping size 24"L 15"W 14"H; weight: 12 pounds
Standing lamb shipping size 24"L 11"W 19"H; Weight: 10 pounds
Make sure product is not in standing water, or covered with snow as this will soften paint and cause paint to separate from product. Clean with a damp cloth. A non abrasive surface cleaner such as Formula 409 glass may be used for stubborn spots or bird droppings. Store in the Original shipping carton in a dry location.
GROUND SHIPPING OF PACKAGES AND SMALLER CARTONS
Our products are shipped either by ground courier such as FedEx or by truck.
The cost to ship your order by ground may be found in the shopping basket before entering your credit card.
Please put your order item(s) in the basket and click on the blue link titled "Calculate Shipping".
Enter your zip code in the box that appears and our website will calculate the FedEx Ground shipping cost, if your order can be shipped by ground.
If a message and not a cost appears, please call 888 900 2070 for complete shipping information.
FedEx Ground shipping takes from 1 to 6 days depending on your location in the US or Canada.





01/22/18
Anonymous
Added to our Nativity scene. Loved them! Would love the Shepherd if it ever goes on sale!