Traditionally, Santa Claus has been depicted as a jolly old man with rosy cheeks, a white beard and his trademark red suit with fur trim. He's known to live at the North Pole with Mrs. Claus, and a group of hard working elves. Of course, his dependable reindeer also live there too. According to tradition, Santa spends the year preparing for Christmas by making toys for the good girls and boys. He delivers the toys on a 1-night trip around the world.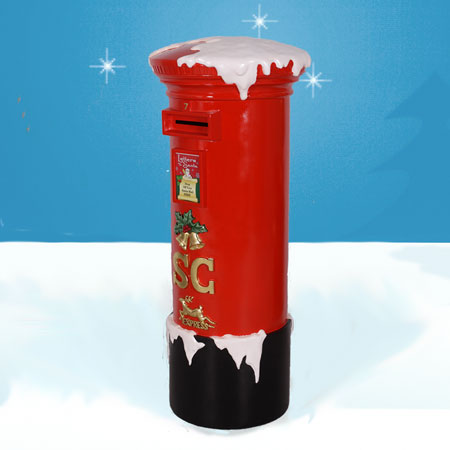 Item # 37882
Santa Mail Box ready for children's Christmas wish lists...
Item # 37877
Santa Mail Box ready for children's Christmas wish lists...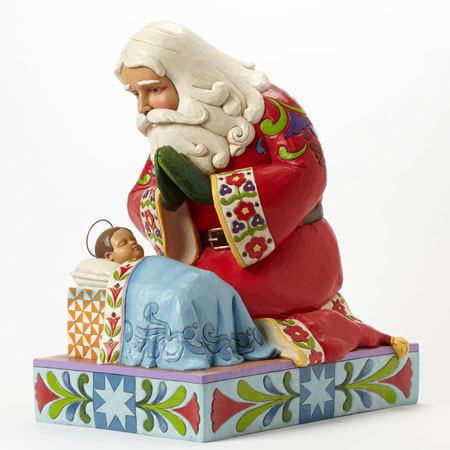 Item # 85706
Remember the true meaning of Christmas with this Santa with Baby Jesus designed by Jim Shore...
Christmas Night Inc. celebrates the role of Santa with a beautiful collection of indoor Santa figures. We carry a variety of Santas, including dolls with real fabric clothes, tabletop designs and traditional Father Christmas depictions of the jolly Christmas patron. Give your indoor Christmas display the perfect lift with a handsome Santa figure.

Besides Santa Claus figures, we also carry thrones and mailboxes. Use the accessory pieces to create a magical story and give Santa a prominent place in your indoor display. The figures and accessories are carefully crafted with fine attention to detail. Vibrant paint colors complete the designs and give each piece a special personality. All Santa figures ship quickly and designs are available year round for convenience.