Indoor Nativity sets let you bring the magic and history of Christmas to your home, church or business. The beautiful indoor sets are smaller in size than their outdoor counterparts. Sets come in a variety of sizes ranging from simple Holy Family trios, to large 14-piece groups that include shepherds, animals and more. Besides sets, Christmas Night Inc. also carries individual pieces like angels, sheep and more to expand existing sets.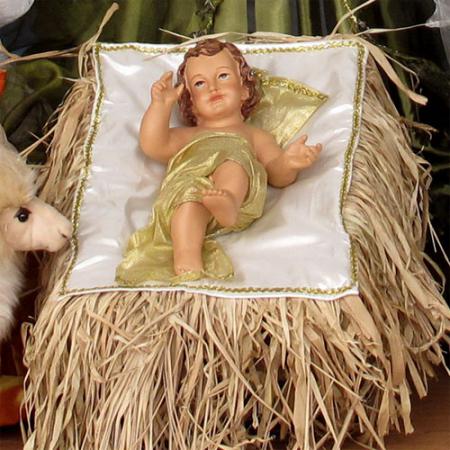 Large Holy Family BABY in Resin and Fabric - 42" scale
Item # 60504-3
Stunning Large resin and fabric Holy Family perfect for inside your Church, Religious institution, commercial or home location...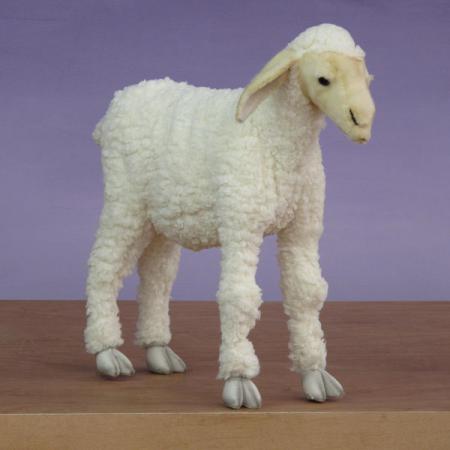 Item # 68605
Realistic plush Sheep from Hansa's "Portraits in Nature".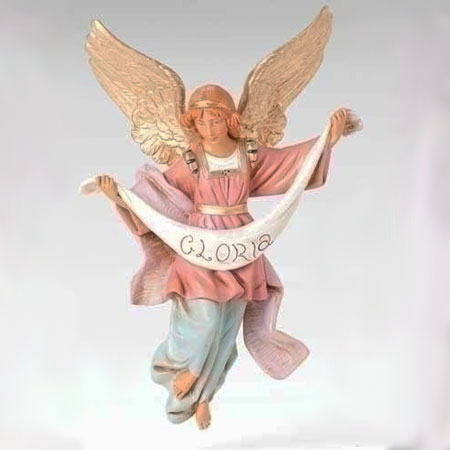 Fontanini Gloria Angel 12 inch scale Masterpiece Collection
Item # 52721
Fontanini Gloria Angel from the 12" scale Masterpiece Collection.
The indoor Nativity sets are carefully crafted for accuracy. They are delicately painted with strict attention to detail. Figures are dressed in appropriate costume and the colors chosen to paint the sets are reflective of the available colors of the time in which the Nativity took place. Sets range in scale from small tabletop designs to large, floor-size models.
Order your favorite indoor Nativity set today and re-create the magic of the birth of Jesus. The sets make a beautiful addition to any holiday decor and the large selection of available designs ensures you'll find something you like. The sets ship quickly, so whether you have months or weeks until the holiday season, you can rest easy knowing you'll get your Nativity set on time.