Outdoor Nativity Sets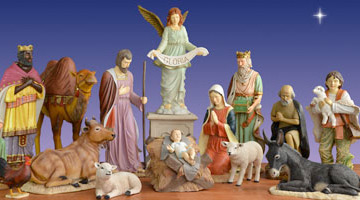 Outdoor nativity sets and scenes celebrate the true meaning of Christmas with your family and neighbors by creating your own nativity in front of your home. Share the holiness of the season with people passing by as you catch a glimpse of their delight and fascination with your recreation of the original nativity scene. Outdoor nativity scenes are a stunning declaration of faith.

Whatever type of artistry you are looking for in your outdoor nativity set, there will surely be something to your taste. Not only do we have different artistic styles for our outdoor nativity figurines, but we also have a range of sizes and animal figurines. Browse our outdoor nativity sets and prepare your home for the Christmas season.
Santas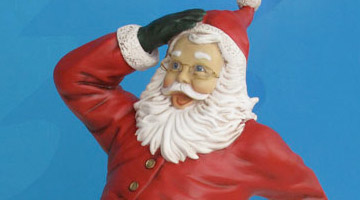 There's no better way to complete a Christmas display than having a giant Santa Claus figure to top it off. Our welcoming displays will be a significant addition to your holiday display and your overall holiday spirit. We offer Santas in various sizes to meet all of your Christmas display needs.

Christmas Night Inc. specializes in large, giant and life size Santas. Our Santas are made out of durable fiberglass or soft fabric, making them suitable for indoor or outdoor use depending on the material you select. All of our Santas are even great for commercial displays.
Santa Sleigh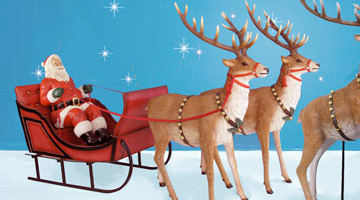 Santa with his big red sleigh and reindeer travels far and wide delivering Christmas gifts to all good children. A poem dating back to 1923, called "A Visit from S. Nicholas" by Clement C. Moore tells of Santa and his eight reindeer. The eight reindeer were called Dasher, Dancer, Prancer, Vixen, Cupid, Comet, Donner and Blitzen. These days Rudolph the Red-Nosed Reindeer is often added to Santa's team because of the popularity of the song by the same name. On Christmas night, children from all over the world go to bed with anticipated excitement of Santa's visit with special toys just for them. They hang stockings on their mantel and leave cookies and milk for Santa and sometimes carrots for the Reindeer. They wake up early on Christmas morning and tear down stairs to the joy of opening their gifts from Santa.
Nutcrackers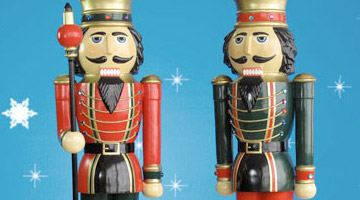 Outdoor life size nutcrackers and toy soldiers have been a staple of residential and commercial Christmas decorating for generations. These large festive figures add liveliness and color, while infusing your home or business with a cheerful holiday spirit. Our nutcrackers and toy soldiers are made from durable, weather resistant fiberglass to allow for indoor and outdoor display. The size of these distinctive Christmas statues ranges from miniature, 32" nutcrackers, to life size toy soldiers and giant nutcrackers.
Toy Soliders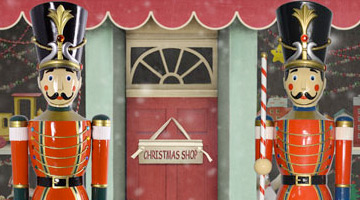 Imagine an exquisitely detailed toy soldier standing watch over your doorway or storefront this holiday season. Passersby will stop to admire your giant Christmas nutcracker and take in the holiday spirit. Consider ordering an outdoor nutcracker or toy soldier from our online catalog. All of our items are in stock and ready to ship within 24 hours. Please contact us should you have any questions about any of our products.
Snowmen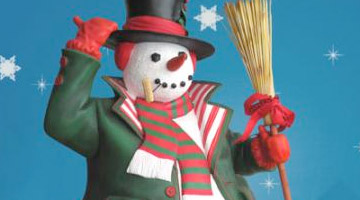 Giant, outdoor snowmen. Our snowman are made of fiberglass and suitable for commercial use indoors or outdoors.
Nativity Sets, Outdoor Christmas Displays, and Fontanini Creche Figures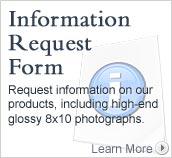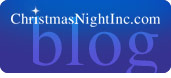 Christmas Night, Inc. carries a wide selection of inspiring nativity scenes, Christmas creches, outdoor Christmas decor, life size toy soldiers (large Christmas nutcrackers), a giant Santa Claus, African American nativity sets, and magnificent outdoor Christmas displays for your home, church, school, or hospital. Our inventory of nativity scenes, creche figures, heavenly angels, and xmas decorations comes from a variety of quality-oriented manufacturers including Fontanini, Joseph's Studio, and Roman, Inc. Each of our Nativity scene figures is lovingly detailed to tell the story of the birth of Jesus in the manger.
If you are looking for a distinctive outdoor nativity set to celebrate the Savior's coming, we offer a range of outdoor Christmas displays and nativity scenes, all constructed of durable, weather-resistant materials. Let our attractive selection of Christmas outdoor decorations and indoor Nativity scenes, nativity figures, nativity creches, celestial angel statues, life size Santa Claus figures, outdoor displays with Santa, reindeer, and sleigh, giant festive snowmen, extra large nutcrackers (life size toy soldiers), and Fontanini creche figures spread the joy of Christmas year after year!