Nativity Sets, Outdoor Christmas Displays, and Fontanini Creche Figures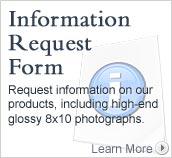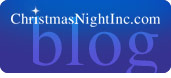 Christmas Night, Inc. carries a wide selection of inspiring nativity scenes, Christmas creches, outdoor Christmas decor, life size toy soldiers (large Christmas nutcrackers), a giant Santa Claus, African American nativity sets, and magnificent outdoor Christmas displays for your home, church, school, or hospital. Our inventory of nativity scenes, creche figures, heavenly angels, and xmas decorations comes from a variety of quality-oriented manufacturers including Fontanini, Joseph's Studio, and Roman, Inc. Each of our Nativity scene figures is lovingly detailed to tell the story of the birth of Jesus in the manger.
If you are looking for a distinctive outdoor nativity set to celebrate the Savior's coming, we offer a range of outdoor Christmas displays and nativity scenes, all constructed of durable, weather-resistant materials. Let our attractive selection of Christmas outdoor decorations and indoor Nativity scenes, nativity figures, nativity creches, celestial angel statues, life size Santa Claus figures, outdoor displays with Santa, reindeer, and sleigh, giant festive snowmen, extra large nutcrackers (life size toy soldiers), and Fontanini creche figures spread the joy of Christmas year after year!