Garland Wreath C7 LED LD 8 ft.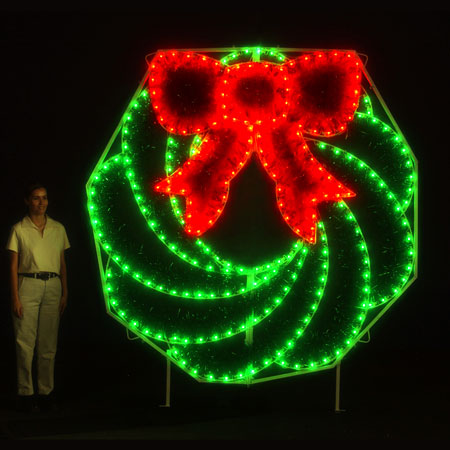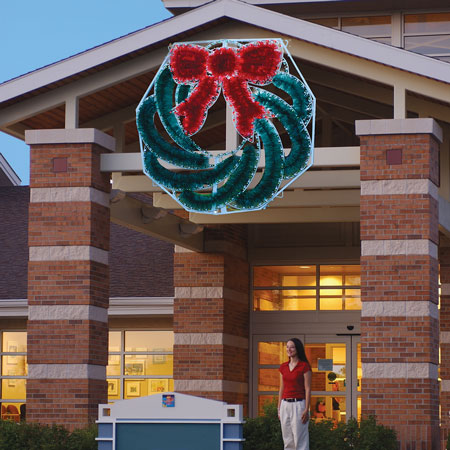 Item #77728
Garland Wreath Display lit with commercial grade C7 LED lights......Read More
&nbspIN STOCK. Usually ships out within 1 week.
Fixed shipping cost of $222.50 will be added to your order in 48 contiguous US states only. (Canadian provinces see shipping tab below)
Made by Holiday Lighting Specialists, this giant Garland Wreath comes pre-lit with 225 commercial-grade C7 LED lights in traditional green and red. It may be displayed on the front of your home, business or church for a bold way to send Christmas cheer to the whole community. Two guy wire kits required for installation (not included).
Display size: H 8' W 8'
Weighs 100 pounds
Uses 1.60 amps and 192 watts
Five-season limited warranty
Shipping weight: 182 pounds
Made in Canada
Fixed shipping to 48 contiguous United States
Use your shipping cartons for safe storage between seasons.
For customers in Canadian Provinces shipping of US$222.50 plus 5% PST will be added to order.