Make merry this holiday season with a clever table top figurine. Christmas Night Inc. carries all types of Christmas decor items, including colorful figures featuring some of the most beloved of Christmas figures like Snoopy and Woodstock. The figures are perfect for display on a table, bookshelf, desk, mantle or other small space. The collectible designs blend perfectly with a larger collection and the beautifully designed pieces are sure to become a holiday favorite.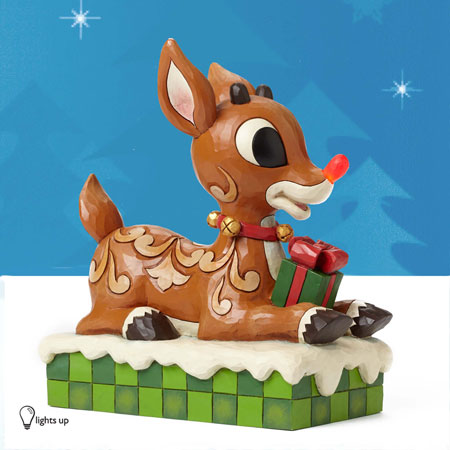 Rudolph with Lited Nose 8.9inH
Item # 85703
Clarice Personality Pose from the Jim Shore Heartwood Creek collection...
Our table top figurines are made using high-quality materials. They are carefully crafted for accuracy and are a great way to get in the holiday spirit. Each figure measures 6 inches in height and ships quickly to any home or business address. The full-color creations are wonderful on their own and are the perfect beginning to a large holiday collection of Christmas decorations.

Holiday table top figures also make great gift ideas. Give one to a friend or family member that enjoys collecting Christmas figurines or give one to a Snoopy fan. The full-color figures are available all year long, making it easy to gift one to a Christmas-loving friend, no matter what time of year they were born.