Christmas Bear with Gifts 45.75 ins high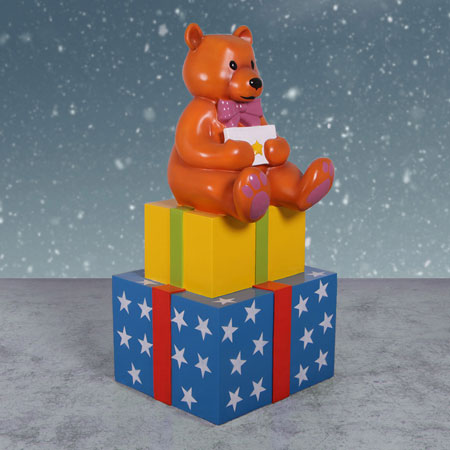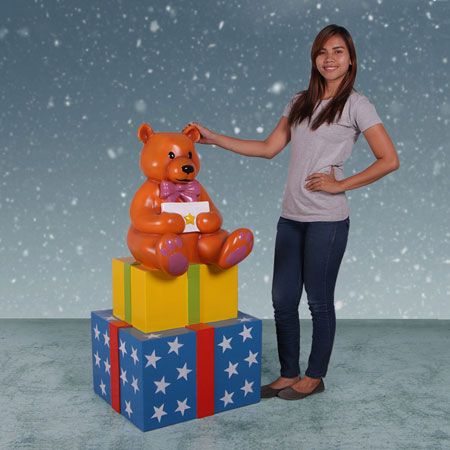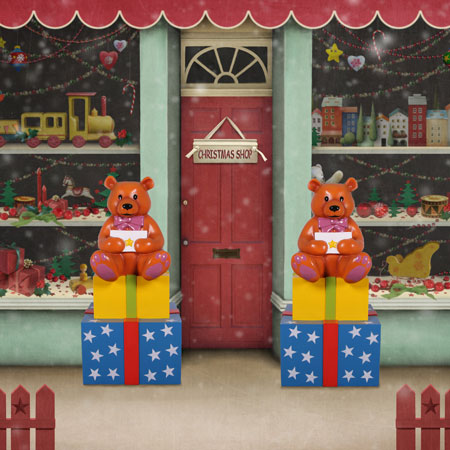 Item #39910
Large Bear with Gifts. Ideal size for indoor or outdoor display, around the fireplace or by the front door......Read More
&nbspIN STOCK. Usually ships next business day.
Measuring almost 46 inches tall, this large Heinimex Bear on top of Presents will fit your outdoor holiday display or fun-themed interior Christmas décor. Constructed from durable fiberglass that's resistant to chipping, this Heinimex Christmas Bear can be placed both indoors and outdoors season after season. This figure is designed by Heinimex as part of the Heinimex Christmas Collection and features vivid, painted embellishments and big personality.
Dimensions: L 12" W 13" H 32"
Weight: 11 pounds
Indoor/outdoor use
Shipping weight: 14 pounds
Shipping dimensions: L 15" W 15" H 36"
Make sure product is not in standing water, or covered with snow as this will soften paint and cause paint to separate from product. Clean figure with a damp cloth. A non abrasive surface cleaner such as Formula 409 glass can be used for stubborn spots or bird droppings. Store covered in a dry location. When setting up product make sure figure is stable and will not be blown over by the wind. Tether the figure to a wall or post with monofilament fishing line or flexible wire.
GROUND SHIPPING OF PACKAGES AND SMALLER CARTONS
Our products are shipped either by ground courier such as FedEx or by truck.
The cost to ship your order by ground may be found in the shopping basket before entering your credit card.
Please put your order item(s) in the basket and click on the blue link titled "Calculate Shipping".
Enter your zip code in the box that appears and our website will calculate the FedEx Ground shipping cost, if your order can be shipped by ground.
If a message and not a cost appears, please call 888 900 2070 for complete shipping information.
FedEx Ground shipping takes from 1 to 6 days depending on your location in the US or Canada.