Fontanini Shepherd Gabriel 12" scale Masterpiece Collection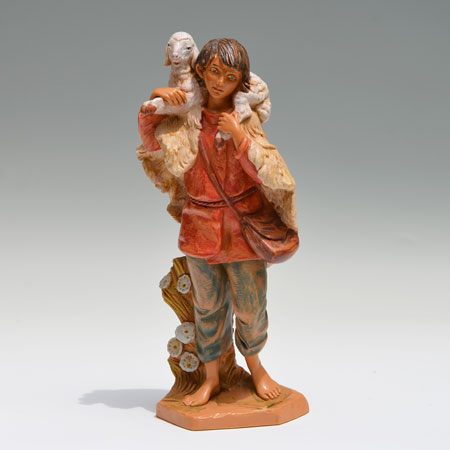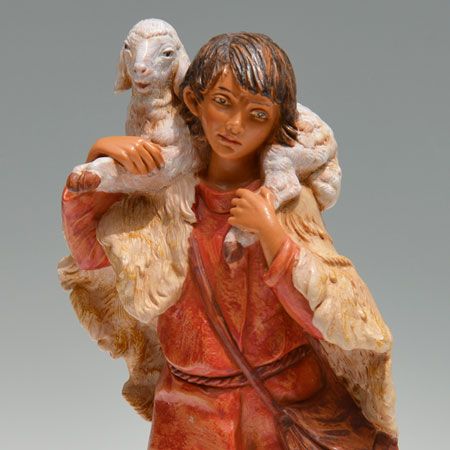 Item #52715
MSRP $158.00
Your Price $99.00
Fontanini Shepherd Gabriel from the 12" scale Masterpiece Collection. ...Read More
&nbspIN STOCK. Usually ships out next business day.
This item is shipped only within the USA.
Fontanini's captivating Shepherd Gabriel nativity figure brings a gentle spirit and quiet inspiration to your nativity scene. This 12-inch scale figure is constructed from break-resistant polymer and is then hand painted by skilled artists with superior detail and craftsmanship.
12-inch scale
Dimensions: 12"H 5.5"W 4.5"D
Weight: 2.6 lbs

Made in Italy

Shipping weight: 4 lbs
Shipping dimensions: 15" x 12" x 12"
Indoor use.
GROUND SHIPPING OF PACKAGES AND SMALLER CARTONS
Our products are shipped either by ground courier such as FedEx or by truck.
The cost to ship your order by ground may be found in the shopping basket before entering your credit card.
Please put your order item(s) in the basket and click on the blue link titled "Calculate Shipping".
Enter your zip code in the box that appears and our website will calculate the FedEx Ground shipping cost, if your order can be shipped by ground.
If a message and not a cost appears, please call 888 900 2070 for complete shipping information.
FedEx Ground shipping takes from 1 to 6 days depending on your location in the US or Canada.