Artisan Three Kings from Joseph's Studio 27.5 inches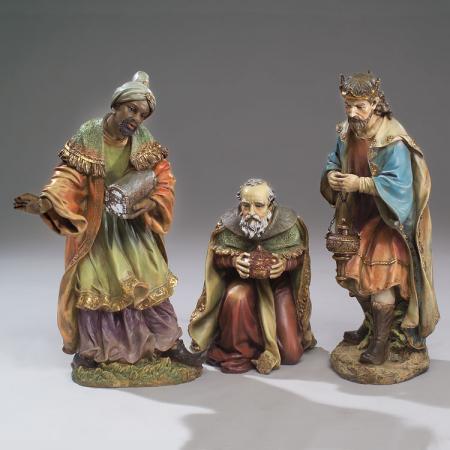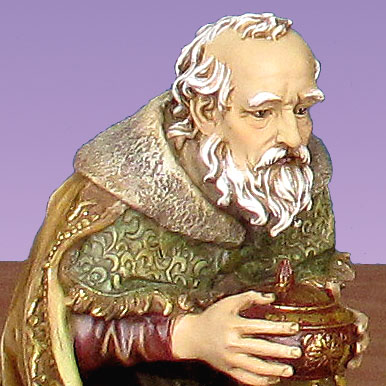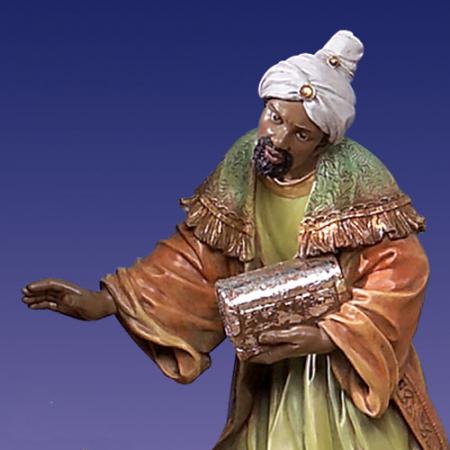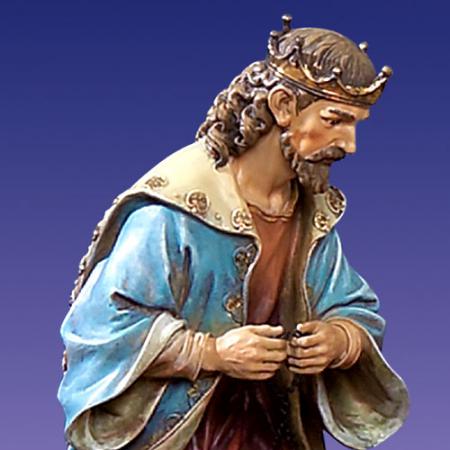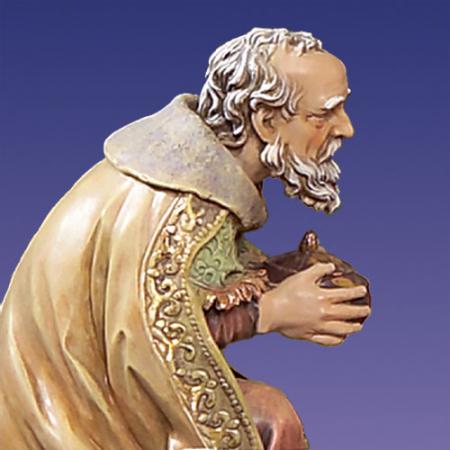 Item #59572
Artisan hand painted Wise Men set from Joseph's Studio......Read More
&nbspIN STOCK. Usually ships out next business day.
This item is shipped only within the USA.
The beautiful Artisan Three Kings Set from the Joseph's Studio Collection is designed by Roman Inc. for superior quality. The figures of Balthazar, Gaspar and Melchior are crafted by highly skilled sculptors and finished with lovingly painted details for a realistic appearance. A rich paint finish is artistically applied to the figures to give them a unique, old-fashioned feeling that showcases the skill of the master artisans who create them.
The Three Kings figures are designed for indoor or outdoor use. The largest figure measures less than 27 inches. The petite stature of the statues makes them particularly well-suited for indoor applications and smaller outdoor areas. They are made of a hard material that's long-lasting. The figures ship in three separate boxes to protect their integrity.
Joseph's Studio Collection
Dimensions:

Balthazar H 26.5"
Gaspar H 26.5"
Melchior H 22"

Total weight: 35 pounds

Stone-resin construction
Indoor or outdoor use
Shipping weight: 39 pounds
Ships in 3 separate boxes
When setting product up outdoors make sure product is placed on a level surface and will not be blown over by the wind. In windy locations place a wood stake in the ground behind each standing figure and secure it to the figure with heavy fishing line or wire. Make sure product is not in standing water, or covered with snow as this will soften paint and cause paint to separate from product. At the end of the season bring product indoors. Make sure it is thoroughly dry before cleaning with a soft cloth or paper towel. For bird droppings or stubborn stains use a damp cloth. Do not use chemicals, soaps, detergents or hoses. Store in the original shipping cartons in a dry location.
GROUND SHIPPING OF PACKAGES AND SMALLER CARTONS
Our products are shipped either by ground courier such as FedEx or by truck.
The cost to ship your order by ground may be found in the shopping basket before entering your credit card.
Please put your order item(s) in the basket and click on the blue link titled "Calculate Shipping".
Enter your zip code in the box that appears and our website will calculate the FedEx Ground shipping cost, if your order can be shipped by ground.
If a message and not a cost appears, please call 888 900 2070 for complete shipping information.
FedEx Ground shipping takes from 1 to 6 days depending on your location in the US or Canada.





08/27/12
T. Kilcoyne
I am very pleased with the three kings as well as the Holy Family I purchased earlier. Thank you





11/21/15
P. Bochan
This is the third year that I am sending pieces of the Holy Family to my brother for Christmas. They are beautifully made and love displaying them for the holidays.





01/01/17
Anonymous
Just added the Wise Man ,love the detail.Just stare at this beautiful set!