White Bethlehem Star 36 inch 400 LED Lights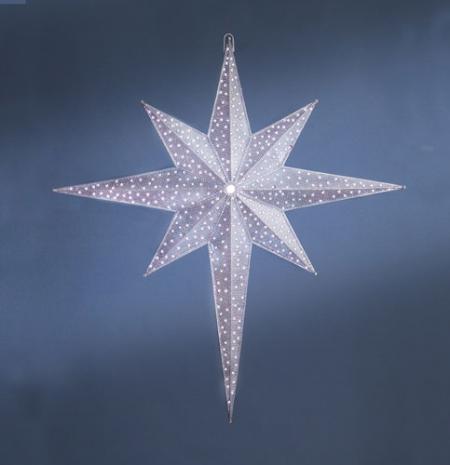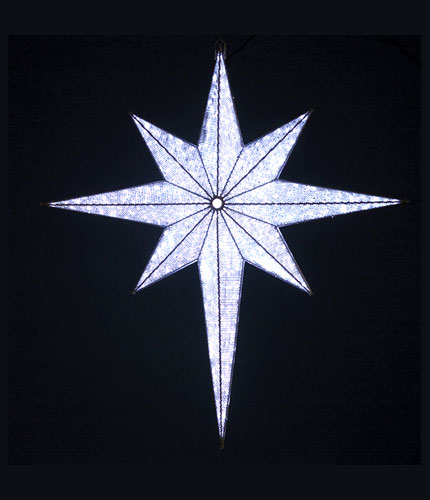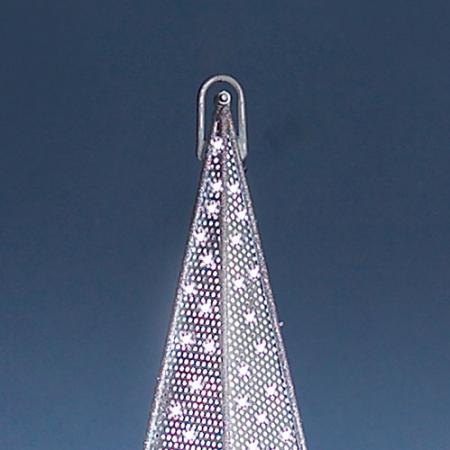 Item #79801
MSRP $799.00
Your Price $599.00
A wonderful large Star for perfect for outdoor Christmas decorating... ...Read More
&nbspSOLD OUT
Enhanced by 400 dazzling white LED lights, this gorgeous LED Bethlehem Star by GKI Bethlehem makes a terrific topper for your nativity stable or holiday display. Like all GKI Bethlehem lighting products, this special star is constructed with exceptional quality and features a sturdy steel construction.
Dimensions: H 36" W 32" L 8"
Weight: 17 pounds
Heavy-duty hanging hook provided
Shipping dimensions: H 34" W 33" L 8"
Shipping weight: 21 pounds
Star must hang. Store covered in a dry location.
GROUND SHIPPING OF PACKAGES AND SMALLER CARTONS
Our products are shipped either by ground courier such as FedEx or by truck.
The cost to ship your order by ground may be found in the shopping basket before entering your credit card.
Please put your order item(s) in the basket and click on the blue link titled "Calculate Shipping".
Enter your zip code in the box that appears and our website will calculate the FedEx Ground shipping cost, if your order can be shipped by ground.
If a message and not a cost appears, please call 888 900 2070 for complete shipping information.
FedEx Ground shipping takes from 1 to 6 days depending on your location in the US or Canada.





10/24/11
N. Kahn
Dear Don; I would like to thank you for being so obliging and accomodating in working with me to make my dream of owning such a one of a kind quality nativity set a reality. I received my nativity set perfectly intact and on time, exactly just as you assured me I would. Although, I haven't been through all the boxes, those I did open are in perfect condition. As I did purchase on line, I had a pretty good idea of the quality of product I was purchasing, but, I have to tell you, once I opened the boxes and saw first hand the calibre of quality of the pieces, I was blown away! I am very pleased with this investment and I am sure we will enjoy this set for many many years to come. Having a background in sales myself, I recognize that the combination of true dedication to customer service and quality products is a rare find, however, you and your company are outstanding and excel in both these catagories. You have been an absolute pleasure to do business with and I wouldn't hesitate one second in recommending you and your company. Sincerely, Nannette Kahn Canada





10/02/12
H. Sugden
This star is very nice. I give it five stars.





12/03/13
J. BARNETT
We at First Baptist Church are so pleased with this Bethlehem Star. It shines brightly over our outdoor Nativity Scene. We have purchased several pieces and are so happy with each item. Thanks Don Henderson for all your help with the purchase of this and the other pieces.





08/22/14
R. Jacinto
We added this to our Nativity Set and had many compliments for the whole display