Seasons Greeting with Poinsettia Clusters LED Display 68 ft. W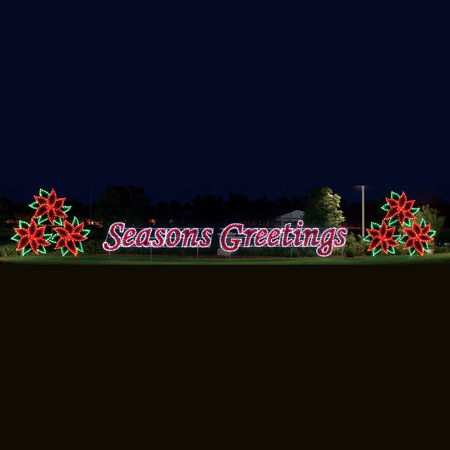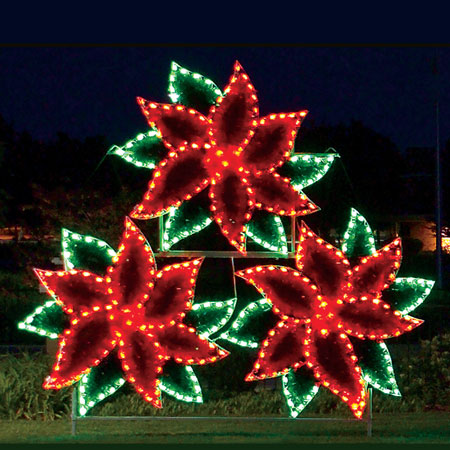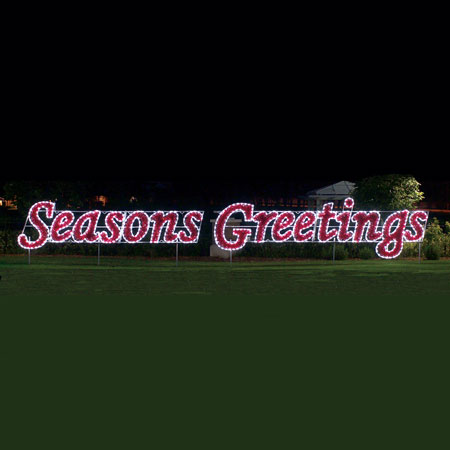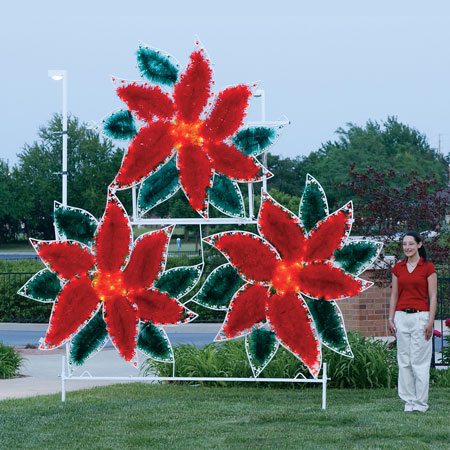 Item #78725
Commercial Seasons Greetings and Poinsettia Christmas Display lit with C7 LED lights and filled with garland......Read More
&nbspIN STOCK. Usually ships out within 1 week.
Fixed shipping cost of $1,152.50 will be added to your order in 48 contiguous US states only. (Canadian provinces see shipping tab below)
Create a dazzling display for the holiday season with this 68'-wide Seasons Greetings message. The pre-lit display is made from red and green fine-cut garland and 1360 commercial-grade red and green C7 LED lights, so it looks lovely day or night. Just one extension cord powers the entire display; use ground stakes and guy wires (Item 78799) for easy mounting.
Designer: Christmas Night Inc.
Display size: H 11' W 68'
Weighs 556 lbs.
1360 red and green C7 LED bulbs
Uses 9.8 amps and 1176 watts
Fine-cut red and green garland
5-season limited warranty
Shipping weight: 769 lbs.
Made in Canada
Fixed shipping to 48 contiguous United States only
Canadian customers: Please reference shipping tab
Use your shipping cartons for safe storage between seasons.
For customers in Canadian Provinces shipping of US$1,152.50 plus 5% GST will be added to order.