Nutcracker Soldier by Jim Shore 10inH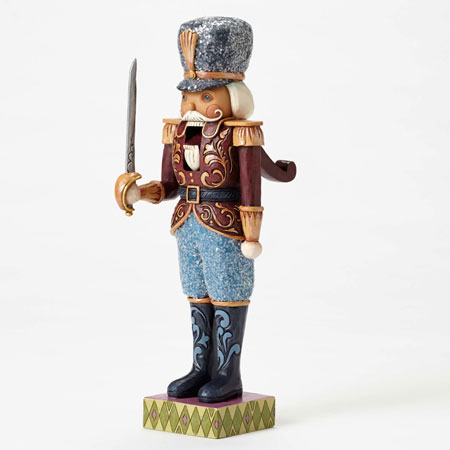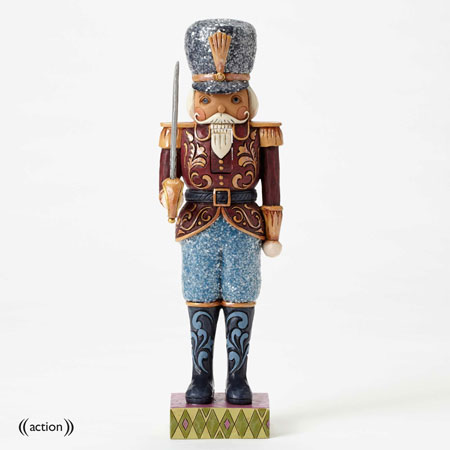 Item #85710
Nutcracker Soldier with action designed by Jim Shore......Read More
&nbspIN STOCK. Usually ships out next business day.
Free Shipping in 48 US contiguous states only.
This colorful nutcracker solider by Jim Shore will look stunning when included as part of your holiday décor at home. The artist's signature folk art style is featured, and the richly colored, hand-painted surface has a subtle sugary finish. This classic nutcracker also features a handle on the back to open and close his mouth.
Designer: Jim Shore
Part of the Jim Shore Collection
Title: "Merry Marching"
Introduction: January 2016
Dimensions: H 10" W 3.75" L 2.75"
Material: Stone resin
Handle on back opens mouth
Indoor use
Ships by FedEx Ground
Ships free within the 48 contiguous United States
Use indoors. Dust and wrap for storage.
GROUND SHIPPING OF PACKAGES AND SMALLER CARTONS
Our products are shipped either by ground courier such as FedEx or by truck.
The cost to ship your order by ground may be found in the shopping basket before entering your credit card.
Please put your order item(s) in the basket and click on the blue link titled "Calculate Shipping".
Enter your zip code in the box that appears and our website will calculate the FedEx Ground shipping cost, if your order can be shipped by ground.
If a message and not a cost appears, please call 888 900 2070 for complete shipping information.
FedEx Ground shipping takes from 1 to 6 days depending on your location in the US or Canada.