Nicholas Santa Candle Holder 24 ins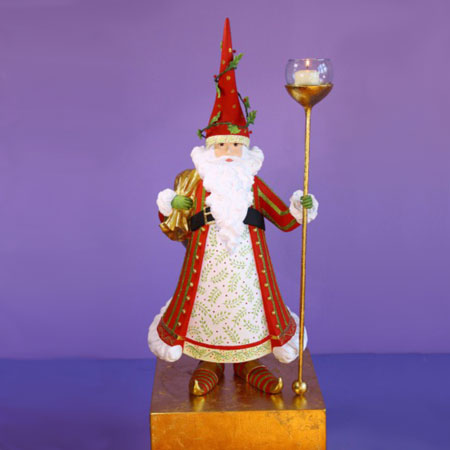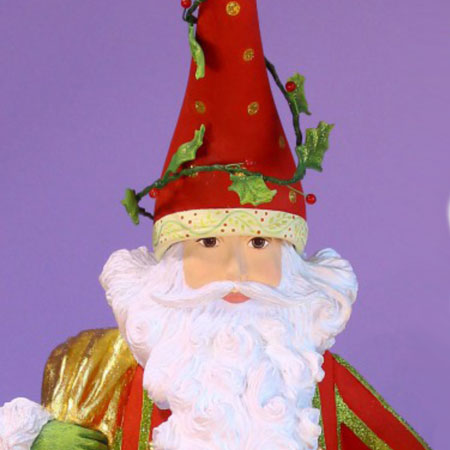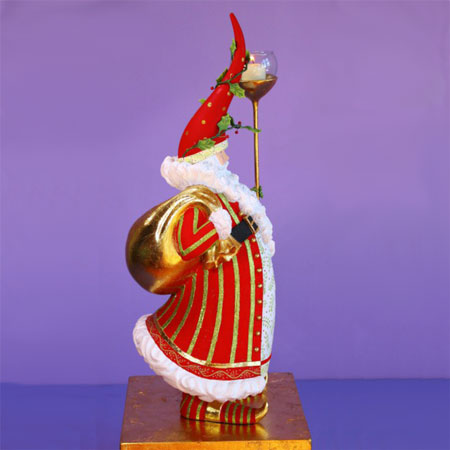 Item #82219
MSRP $399.00
Your Price $199.00
Saint Nick with his Candle Holder from Patience Brewster......Read More
&nbspIN STOCK. Usually ships out next business day.
Free Shipping in 48 US contiguous states only.
Krinkles Nicholas Santa Candle Holder is designed and made by Patience Brewster. Nicholas Santa is dressed in ruby red robes with glittery green stripes. He stands 24 inches tall with his gold leaf staff topped with a glass globe to hold your votive candle. From his fat sack of toys to his holly leaf hat, hand painted detail and embellishments, he will brighten up your Christmas Holiday with soft candlelight. This beautiful krinkles would also make a wonderful gift.
Made of stone resin and mixed media
Dimensions: H 24" W 10" L 11"
Indoor use only
Ships by FedEx Ground
Hand-painted (expect unique variations)
Use indoors. Dust and wrap for storage.
GROUND SHIPPING OF PACKAGES AND SMALLER CARTONS
Our products are shipped either by ground courier such as FedEx or by truck.
The cost to ship your order by ground may be found in the shopping basket before entering your credit card.
Please put your order item(s) in the basket and click on the blue link titled "Calculate Shipping".
Enter your zip code in the box that appears and our website will calculate the FedEx Ground shipping cost, if your order can be shipped by ground.
If a message and not a cost appears, please call 888 900 2070 for complete shipping information.
FedEx Ground shipping takes from 1 to 6 days depending on your location in the US or Canada.