Whether you'd prefer a beautiful hand-painted wood nativity set or a 16-piece garden nativity scene, you can embrace the joy of the Christmas story by re-creating in your home the miracle of Christ's birth. The many nativity scenes available in our online catalog range from burnished gold and ceramic to ivory and bronze.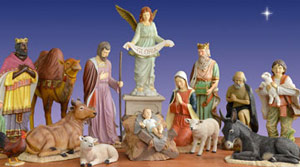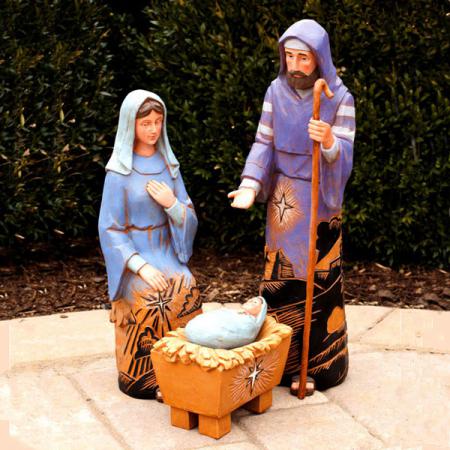 Story Teller's Holy Family 20"H
Item # 97831
Story Tellers Holy Family in beautifully carved detail...
MSRP $109.00
Your Price $75.00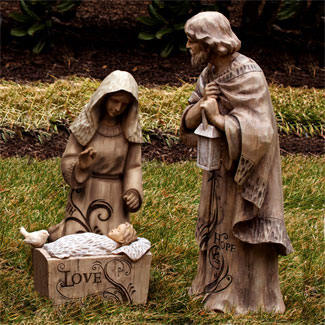 Inspirational Wood Look Holy Family
Item # 97821
Inspirational Holy Family with authentic wood look...
Nativity Sets are reminders of the Christmas holiday that you can treasure forever. Whether you desire to display traditional nativity scenes or add your own particularly personal touches, the perfect nativity set for you is only a few clicks away. Christmas Night Inc offers you a range of materials, sizes (including life size nativity), ethnicity and additional figurines for your nativity scene.
Complete your Chistmas nativity scenes with the addition of the humble stable, a glowing star, animals, trees, and your own personal touches. Our wide selection includes outdoor nativity sets, table top nativity scenes, collectible nativity sets, holy family nativity figurines and statues, and the exquisite Fontanini Nativity sets made in Italy from marble-based resin.