Life Size Ox 2D Display 46"L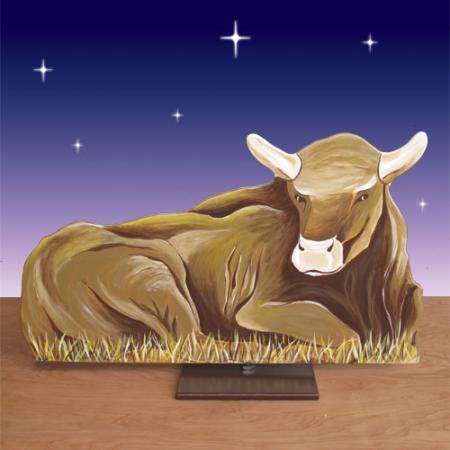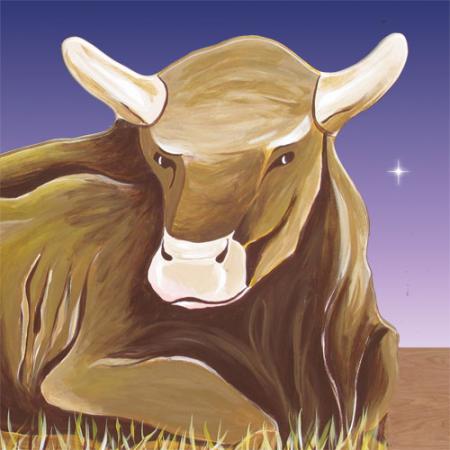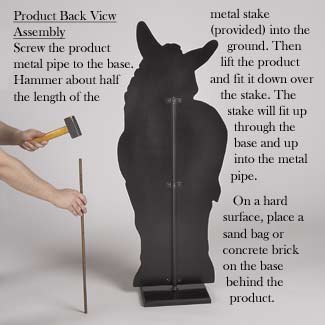 Item #38207
Life Size Nativity Ox cut from high quality hand crafted wood panel....Read More
&nbspIN STOCK. Usually ships out next business day.
Add the Ox to your Life Size Nativity display. This figure is handcrafted from water-resistent wood specifically engineered for outdoor use. We recommend the use of an outdoor spotlight with this piece to reveal its full beauty at night. Signed by the artist. Included with this piece is a flat surface base and metal lawn mounting stake.
Dimensions: L46" W2" H28"
Weight 16 lbs.
Materials Water-resistent Marine Plywood
Indoor or Outdoor use (see Product Care for outdoor use)
Shipping weight 17 lbs
Shipping Dimensions: L44" W3" H28"
Christmas Night exclusive
This product is ready for outdoor display. It will be fine in sun, rain and snow. Make sure product is not in standing water, or covered with snow as this will soften paint and cause paint to separate from product. Cleaning can be done with a damp cloth and window or surface cleaner for stubborn spots. Do not use an abrasive cleaner. For storage remove base and store upright if possible in original shipping carton.
GROUND SHIPPING OF PACKAGES AND SMALLER CARTONS
Our products are shipped either by ground courier such as FedEx or by truck.
The cost to ship your order by ground may be found in the shopping basket before entering your credit card.
Please put your order item(s) in the basket and click on the blue link titled "Calculate Shipping".
Enter your zip code in the box that appears and our website will calculate the FedEx Ground shipping cost, if your order can be shipped by ground.
If a message and not a cost appears, please call 888 900 2070 for complete shipping information.
FedEx Ground shipping takes from 1 to 6 days depending on your location in the US or Canada.





12/13/12
R. Rose
Very please with this order, used in a live nativity and got many compliments on how nice they looked.