Garland Candy Canes C7 LED LD 8 ft. H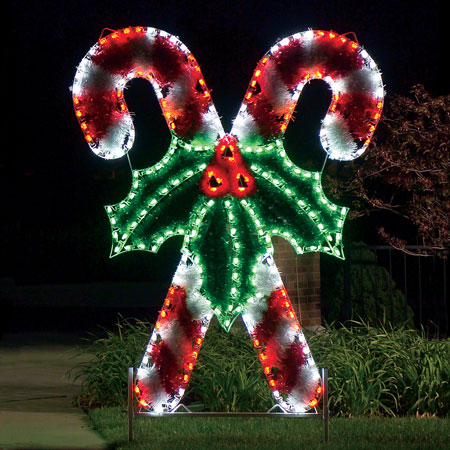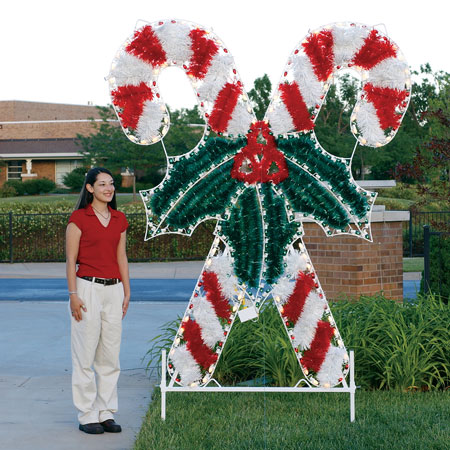 Item #77731
Garland Candy Cane Display lit with commercial grade C7 LED lights......Read More
&nbspSOLD OUT
Fixed shipping cost of $302.00 will be added to your order in 48 contiguous US states only. (Canadian provinces see shipping tab below)
Handmade using 158 commercial-grade C7 LED bulbs and fine-quality garland, this large LED Candy Cane figure is great for your professional Christmas décor. It arrives to you pre-lit in several sections that bolt together and may be easily mounted into the ground with adjustable feet and two sets of guy wires (not included).
Bulbs rated for up to 50,000 hours of seasonal use
Display size: H 8.3' W 6.8'
Weighs 51 pounds
Uses 1.2 amps and 144 watts
Five-season limited warranty
Shipping weight: 106 pounds
Made in Canada
Fixed shipping to 48 contiguous United States
Use your shipping cartons for safe storage between seasons.
For customers Canadian provinces shipping of US$302.00 plus 5% GST will be added to order.