Fontanini Seated Ox 18" scale Masterpiece Collection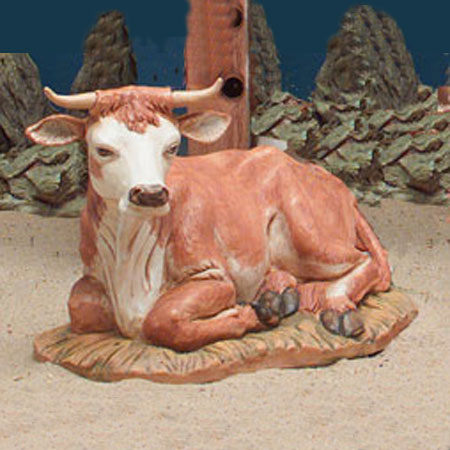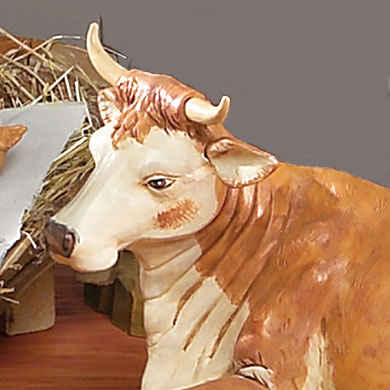 Item #51717
Fontanini Seated Ox from the 18" Masterpiece Collection. ...Read More
&nbspIN STOCK. Usually ships out next business day.
Free Shipping in 48 US contiguous states only.
Add the Seated Ox to your Fontanini Masterpeice Nativity Collection. This piece is suitable for indoor and outdoor display. Additional 18" figures are available. (See Items 51708 and 51710 for complete sets). This figure is suitable for indoor display. (For outdoor use see Care information below).
Dimensions: L18" W14" H12"

Material Break-resistant Polymer

Made in Italy

Shipping weight:12 lbs

Shipping Dimensions: L24" W18" H13"

CAUTION FOR OUTDOOR USE - Full sun will cause colors to fade, a shaded location is recommended. Protect your investment against theft - display in a secure location or use security ground stakes or other security system. Make sure product is not in standing water, or covered with snow as this will soften paint and cause paint to separate from product. If cleaning is necessary proceed with care. Use a soft cloth or paper towel to wipe surface and a damp cloth for any stubborn spots. DO NOT USE soap, chemicals, detergents or hoses. Store in original shipping cartons.
H1T