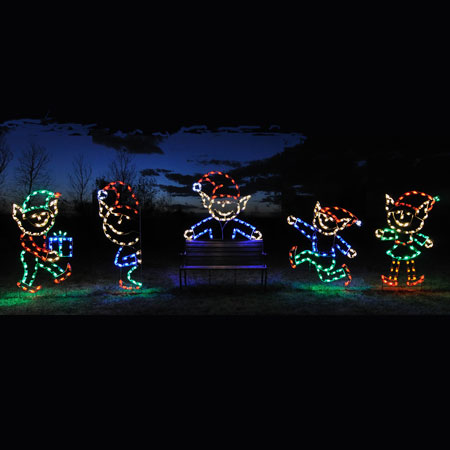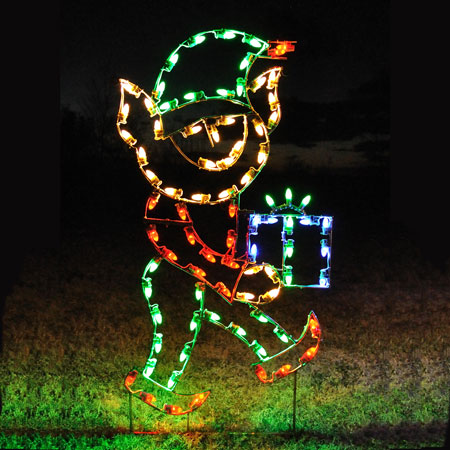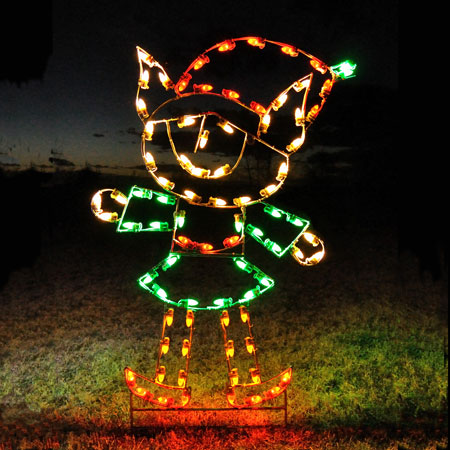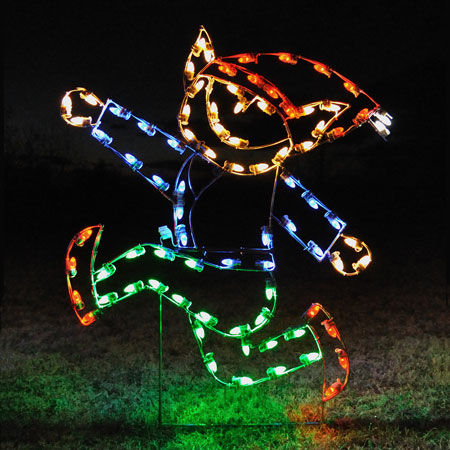 Item #77710
Holiday Elf Scene lit with commercial grade C7 LED lights......Read More
&nbspIN STOCK. Usually ships out with 1 week.
Fixed shipping cost of $176.50 will be added to your order in 48 contiguous US states only. (Canadian provinces see shipping tab below)
Elf Scene Light Display professionally designed and built by hand using the highest quality materials, including commercial grade lights. This Elf display arrives prelit and ready to use. Made in Canada. Designed to be inserted into the ground.
Display Size: 5.5ft H x 20 ft W
Product Weight: 35 lbs.
Prelit with 377 commercial-grade C7 LED lights
For display on a hard surface use 4 x 77790 Floor Stand
No floor stand available for Peeking Elf
Uses 3.07 Amps 369 Watts
Guy wires included
5 seasons Limited Warranty
Shipping Weight: 86 lbs.
Made in Canada
Fixed shipping to 48 contiguous US states only
Use your shipping cartons for safe storage between seasons.
For customers in Canadian Provinces shipping of US$176.50 plus 5% GST will be added to order.